Discover more from This Might Be Wrong
Pao's thoughts and ideas on matters of things
UIST + CSCW in 5 decades
Hiyo from Bangkok!
Hope that this reaches you well. I have been on hiatus for the past few weeks, taking some time off to think. I didn't find the answer so I am back to writing lol.
UIST + CSCW 2020
I attended two virtual conferences: UIST and CSCW last week. Both are major conferences in the field of Human-Computer Interaction (HCI). UIST features cool gadgets and systems while CSCW shows work on supporting people to work together (the early work of Google doc was presented here).
One highlight is the UIST + CSCW shared session, hosted by Michael Bernstein, where you get to see the development of the field from different decades dating back to the nascent of the communities. Here is my (very) rough summary.
80's - Irene Greif and Wendy Mackay walked us through the early years. The 1980s is the time where we have published work that looks into the theories of human and computer interaction.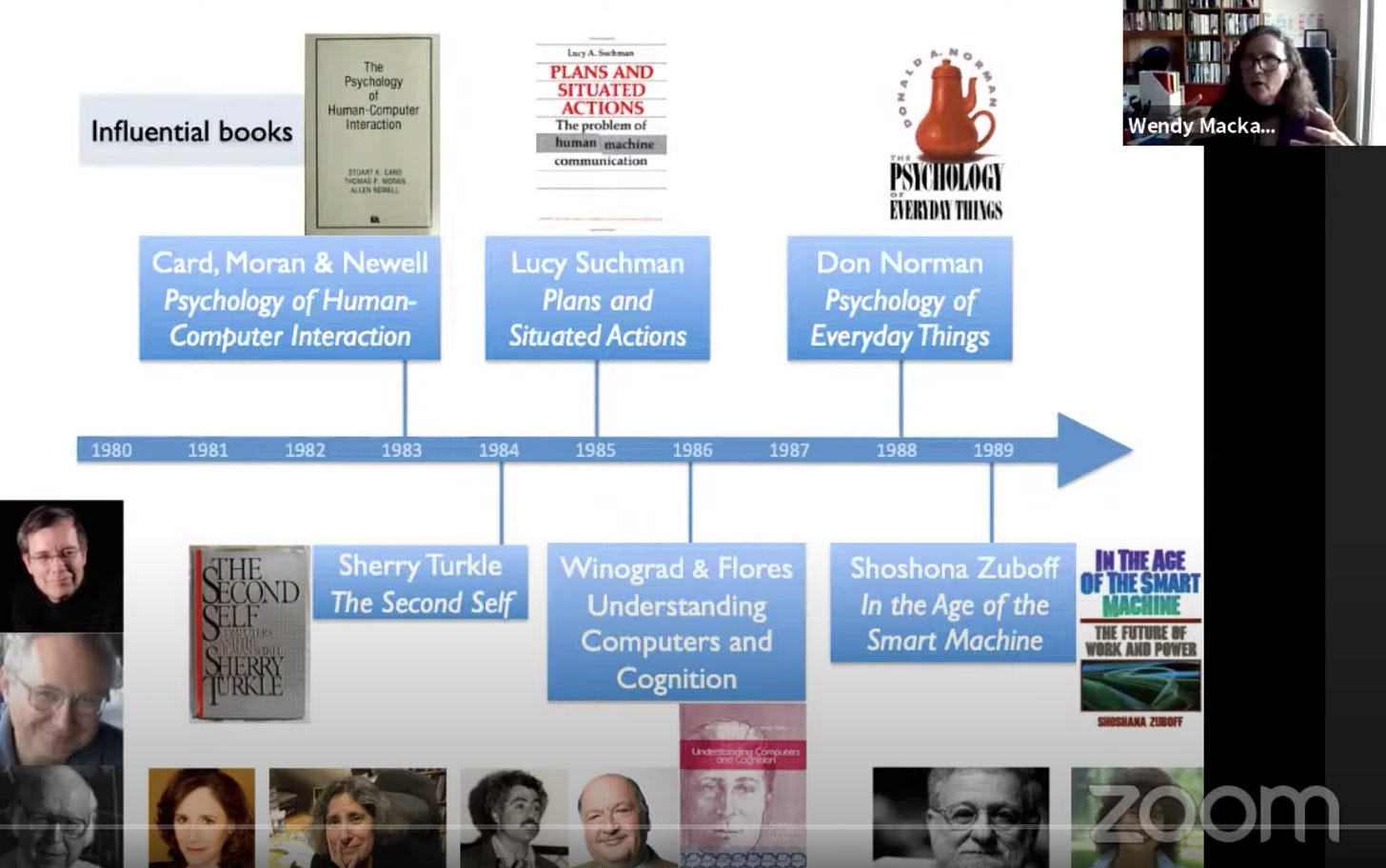 90's - Jonathan Grudin and Hiroshi Ishii selected featured work from the 1990s. The decade is represented by work on collaborative writing, collaborative filtering (think Netflix and its recommendation), awareness of others, tangible interface, etc. An influential paper Beyond being there posted a challenge to the community to go beyond replicating face-to-face interactions.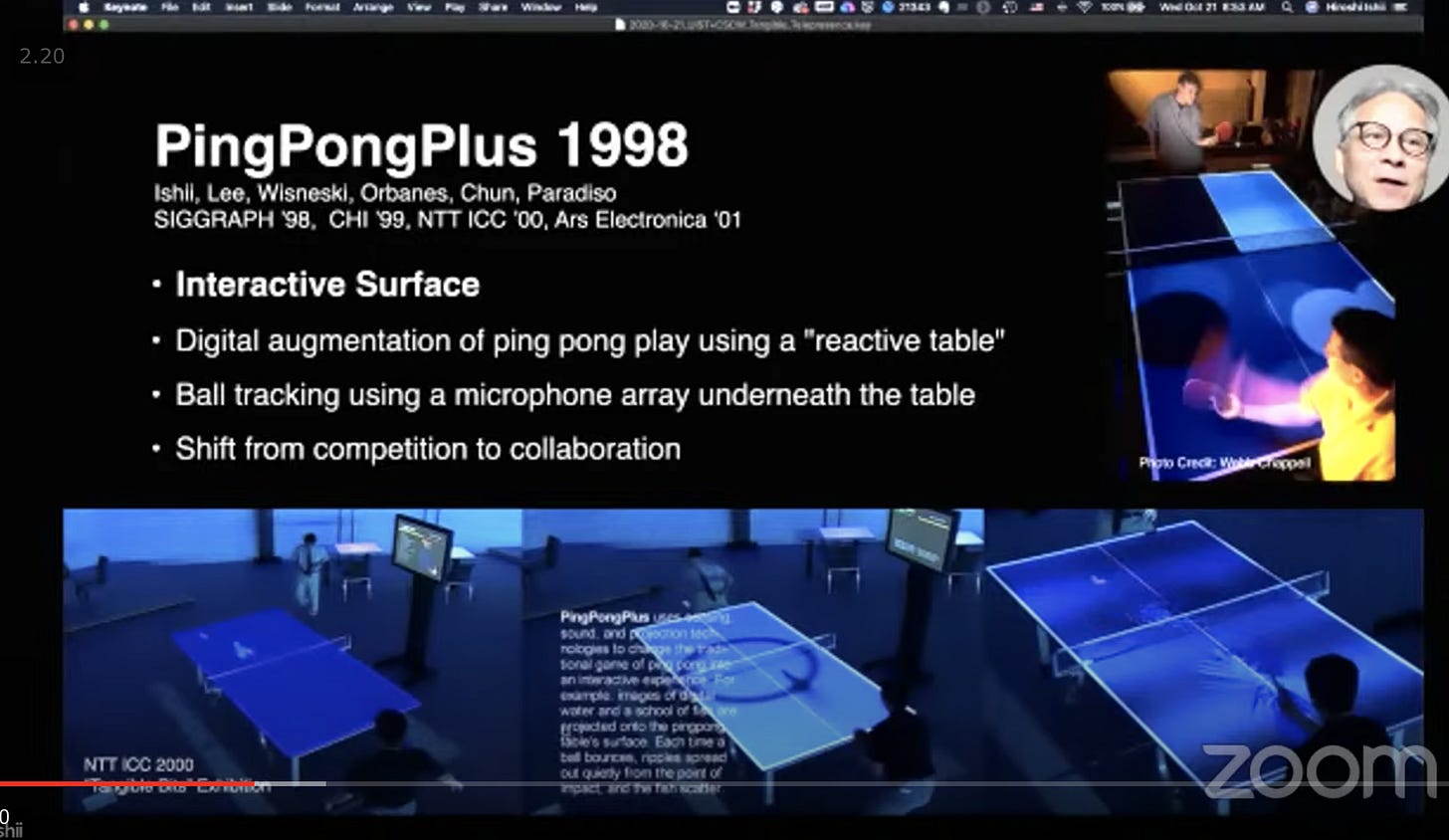 2000's - Karrie Karahalios and Meredith Ringel Morris talked about research in the 2000s. We see multi-touch form-factors for co-located collaboration, mobile devices as platforms for interaction and collaboration, crowdsourcing, Feed UX (Twitter), Facebook and social computing.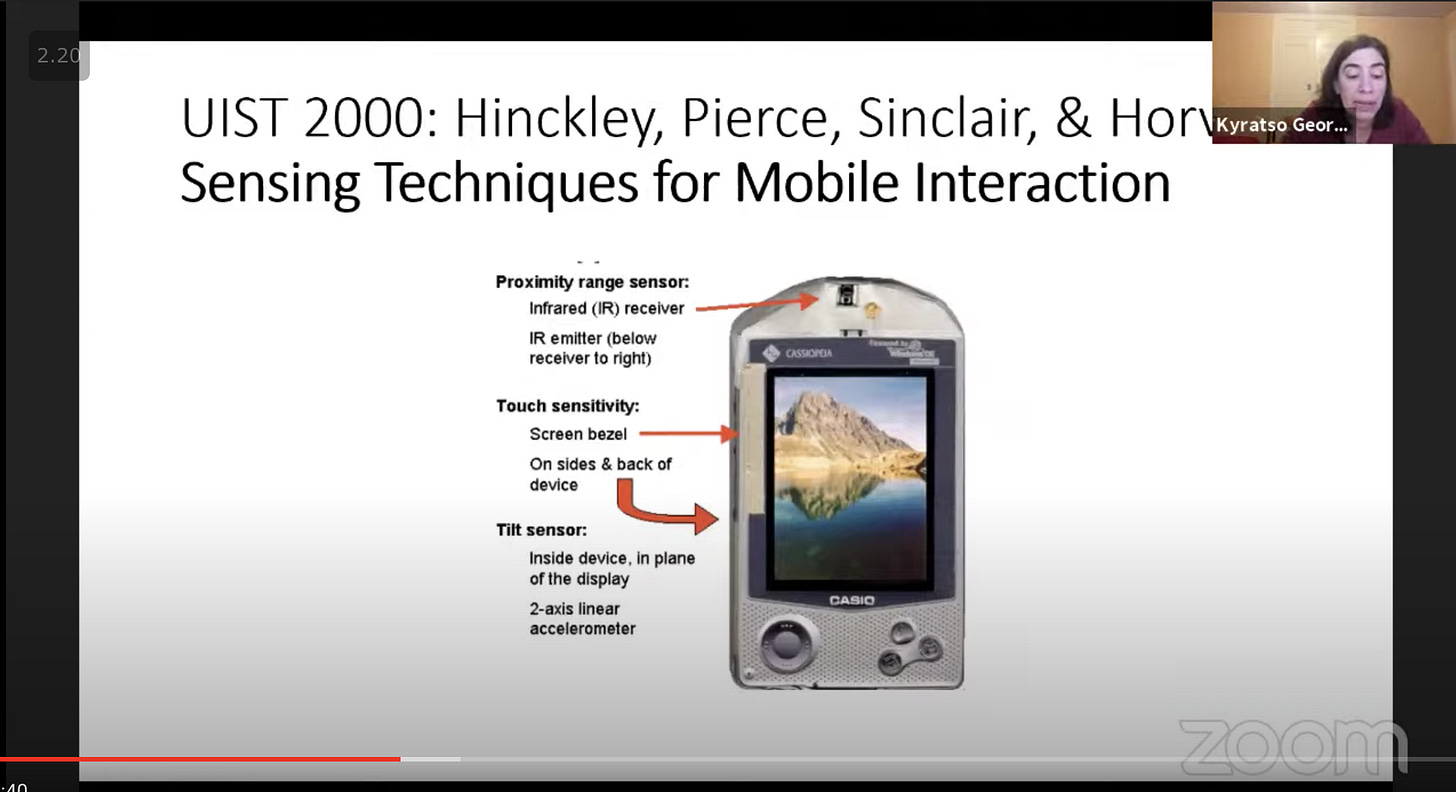 2010's - Niki Kittur and Jaime Teevan defined the 2010's as the decade of fragmented intelligence. Research explores ideas where people can work from any time anywhere. Intelligence is divided into smaller components that make a complex structure and can be reused. The communities also explore AI systems that learn from humans.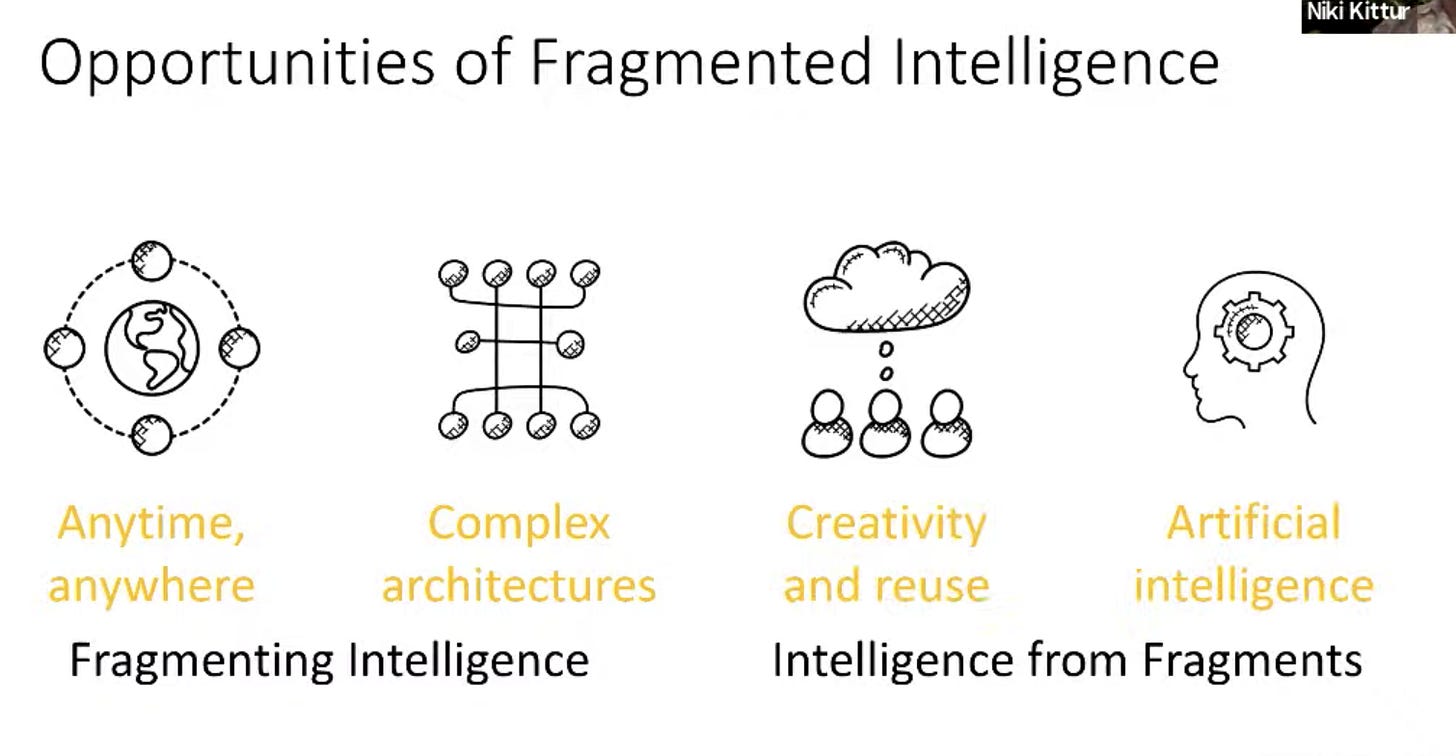 Shameless plug: I also spied my work on collaborative ideation here. Can't believe it has been 5 years already!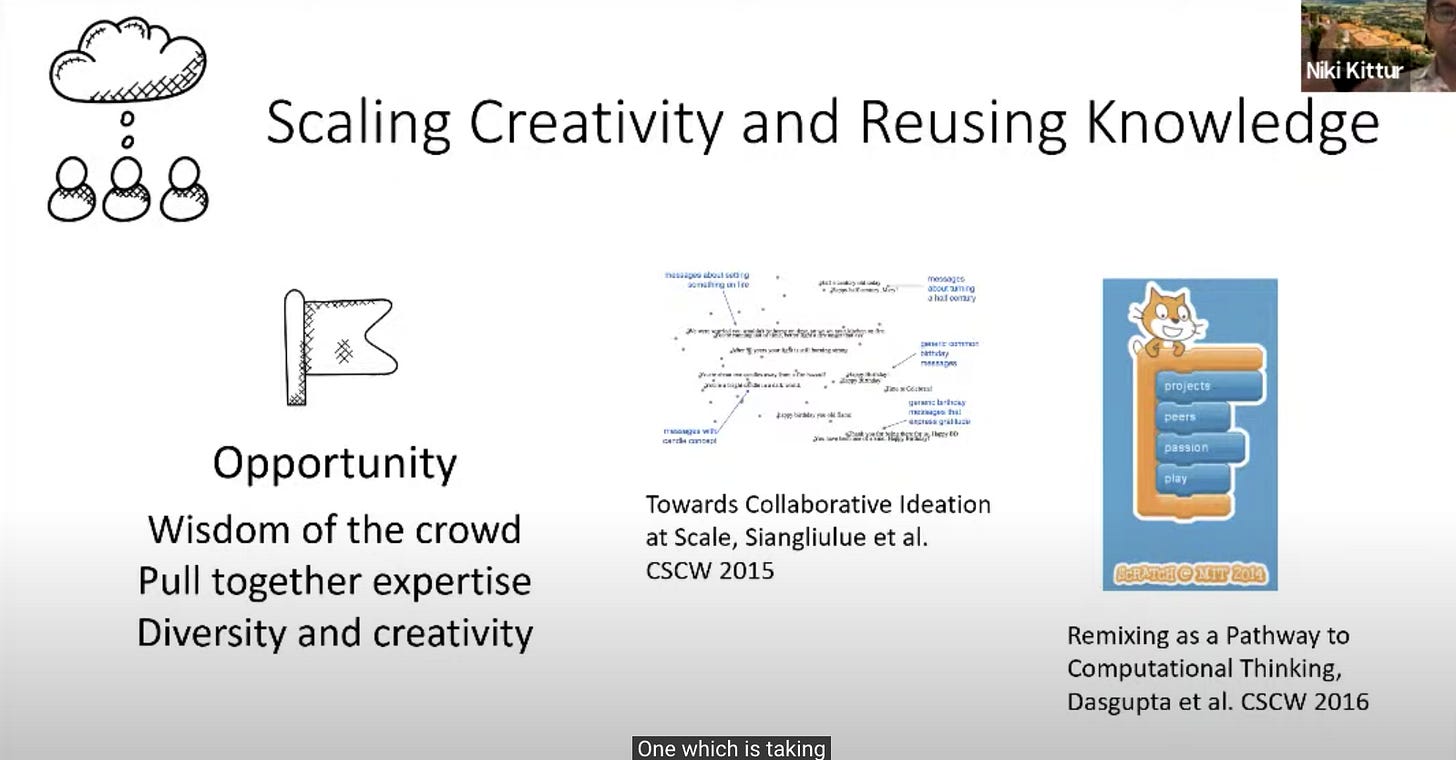 Upcoming: 2020-2029
The research communities have become more concerned with their societal impact. When Amy Zhang and Niloufar Salehi asked twitter "What do you think will be the biggest challenges for social system design in the next decade?", here are the 3 main concerns that pop up.
How can we engage with human and societal values (like democracy, agency, privacy, inclusivity, sustainability, etc.) more directly in our research questions?

What are our unique opportunities to provide broader impacts as researchers, in the face of dominant industry social systems?

How should we reconsider our current approach to conducting and evaluating systems research and what we encourage and reward as a community?
I am excited to see what to come in the next decade!
All images above are quick screenshots from the talk. You can watch the full presentation here.
Papers from UIST and CSCW 2020 are available for the public for 2 weeks. Check them out before they are gone. If you feel lazy, I am making a list of papers to read and will share my notes later. :-)
Fun-finds
The importance of stupidity in scientific research. To make progress in science, you need to get comfortable with feeling stupid. Feeling stupid is an indicator that you are growing and learning what you didn't know before. I think it is not only true in science but in other domains such as politics as well.

Hyakushokuya is a Japanese restaurant that sells only 100 servings a day. The owner wants to create a workplace where employees can go home early. By limiting the number of servings per day, the amount of work is predictable and employees can go home as early as 3 pm. The customers get delicious meals at a reasonable price. A sustainable business model that puts people first in the industry where employees are overworked. You can read their story (in Thai) here.
---
Until next time!