Lost in translation, Just like on the plane
Hiyo from Bangkok!
I was talking with a friend who is studying law a few days ago about GPT-3. We wonder who would be responsible if a generative model produces text that is against the law. Then, a similar case study got on the news in the golden ax corner of Southeast Asia.
Lost in translation
Last week, an auto translator made a mistake. It mistranslated "birthday" to "death anniversary". This wouldn't have made a big headline had the phrase not been:
"[Live] Candle-lighting ceremony to celebrate the birthday of HM the King on July 28, 2020 at 6.45 PM".
If the text was written by a human, they would have been long arrested for acting against Lese-majeste.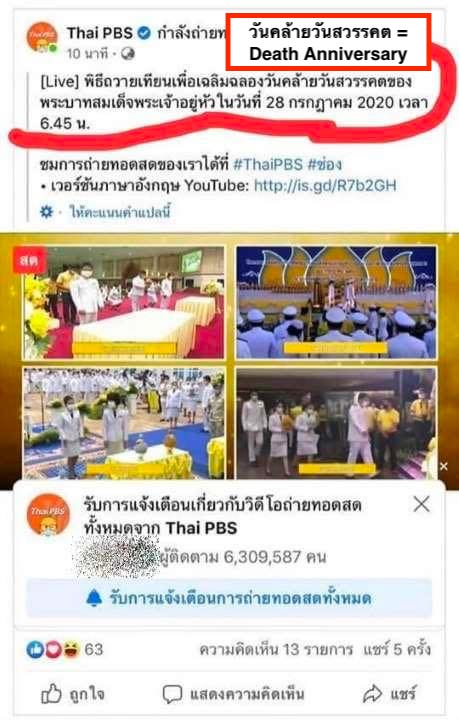 However, nobody actually wrote the headline. It was just an output of a model generated from aggregated text. In this case, who is responsible? The engineers who wrote the code? The many authors of articles used to train the models? The news station who just published the post with automated translation?
The Digital Economy and Society (DES) Ministry decided that it's Facebook. I am reserving my opinion on the news. (Better be safe than sorry! I am not a generative model. Or am I?)
Anyhow, more cases like this will come. It is unavoidable. Perhaps, when things get more serious. In fact, it already happens with self-driving cars. What's next? AI therapists? Intelligent baby cribs?
Just like on the plane
As someone who has to take a 20+ hours flight at least once a year, I will never understand this. During the pandemic where most borders are close, some people do miss traveling by plane.
Or at least an airline thought so. EVA Air recently offered 'semi-travel' experience where passengers board a flight that actually flies to Japanese and returns to Taiwan without landing.
Earlier, Songhan airport announced "pretend to go abroad" airport tours where people went through security and passport checks and board on the plane like normal. The only difference is that the plane never took off. 7,000 people expressed interest in the tour. 60 passengers won the lottery to enjoy the experience.
And, if you want a bit of the on-flight experience but don't want to step out of your place, you can have airline food right at home.
Fun finds
---
Until next time!