Color coordination and some sketches
Hiyo!
Hope this reaches you well. I just got back from a weekend trip to Chantaburi, a province on the eastern side of Thailand. It is by the sea with a beautiful waterfall and yummy food. They are well-known for seafood and chewy noodle.
Color coordination
Planning a trip with my sister revealed that we have different priorities. lol.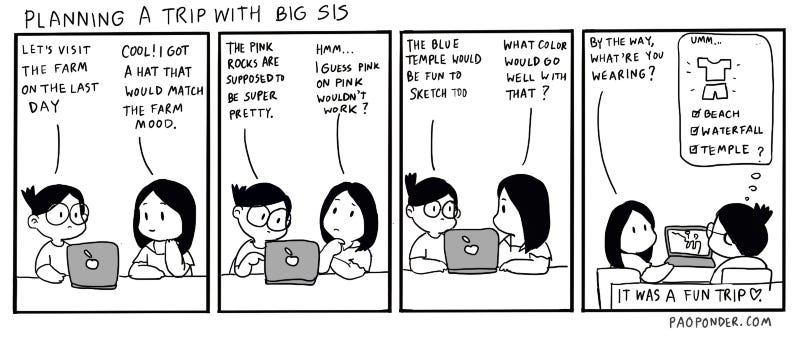 It never occurred to me before that some people coordinate colors to match the colors of the place they are visiting. Now that I think about it, it makes sense if you want nice photos of yourself. I just prefer taking photos than appearing in them - -".
In Thailand, some folks also plan their clothes color to match the lucky color of a day. There are even annual tables for it. Here is one example.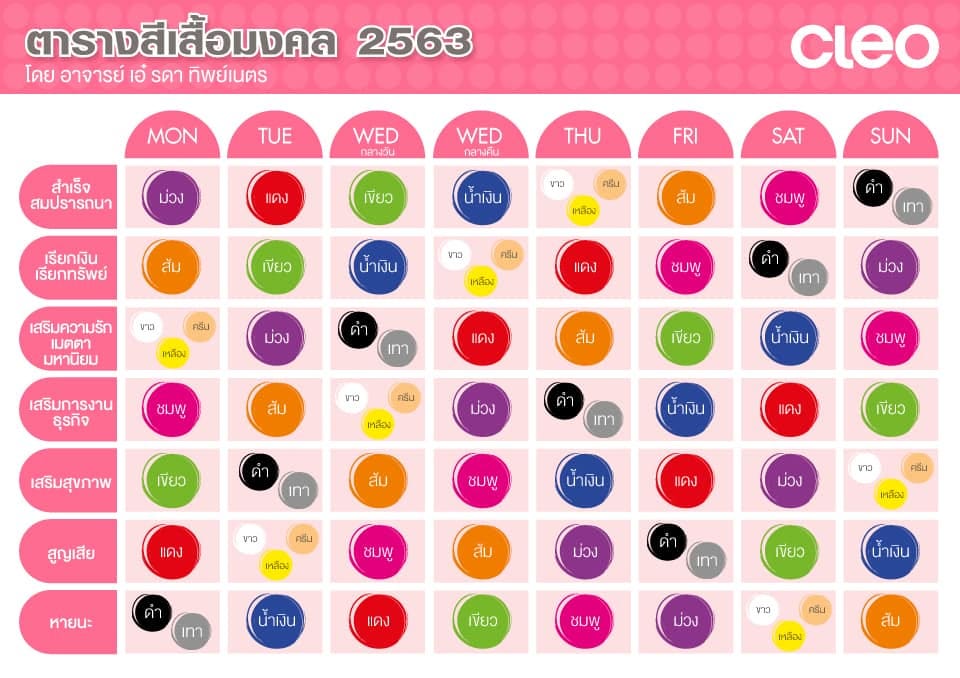 Each row indicates whether the color you should (not) wear. For example, in 2020, wearing black on Monday could bring devastating loss while wearing black on Saturday could bring wealth.
I wonder what formula the authors of these tables use. Might be interesting to see its history. :)
Some sketches from Chantaburi
I didn't draw any iconic view of Chantaburi but I did have fun trying out a new watercolor sketchbook (Watson 100% cotton, 190gsm). Handling such thin paper gets tricky when you want to have a wet layer.
Fun-find
---
Until next time!